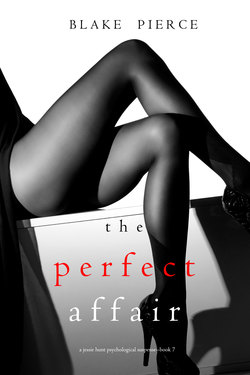 ОтложитьЧитал
Blake Pierce
Blake Pierce is author of the bestselling RILEY PAGE mystery series, which includes fifteen books (and counting). Blake Pierce is also the author of the MACKENZIE WHITE mystery series, comprising thirteen books (and counting); of the AVERY BLACK mystery series, comprising six books; of the KERI LOCKE mystery series, comprising five books; of the MAKING OF RILEY PAIGE mystery series, comprising four books (and counting); of the KATE WISE mystery series, comprising six books (and counting); of the CHLOE FINE psychological suspense mystery, comprising five books (and counting); and of the JESSE HUNT psychological suspense thriller series, comprising seven books (and counting).
An avid reader and lifelong fan of the mystery and thriller genres, Blake loves to hear from you, so please feel free to visit www.blakepierceauthor.com to learn more and stay in touch.
Copyright © 2020 by Blake Pierce. All rights reserved. Except as permitted under the U.S. Copyright Act of 1976, no part of this publication may be reproduced, distributed or transmitted in any form or by any means, or stored in a database or retrieval system, without the prior permission of the author. This ebook is licensed for your personal enjoyment only. This ebook may not be re-sold or given away to other people. If you would like to share this book with another person, please purchase an additional copy for each recipient. If you're reading this book and did not purchase it, or it was not purchased for your use only, then please return it and purchase your own copy. Thank you for respecting the hard work of this author. This is a work of fiction. Names, characters, businesses, organizations, places, events, and incidents either are the product of the author's imagination or are used fictionally. Any resemblance to actual persons, living or dead, is entirely coincidental. Jacket image Copyright Maksim Shmeljov, used under license from Shutterstock.com.
BOOKS BY BLAKE PIERCE
EUROPEAN VOYAGE COZY MYSTERY SERIES
MURDER (AND BAKLAVA) (Book #1)
DEATH (AND APPLE STRUDEL) (Book #2)
CRIME (AND LAGER) (Book #3)
ADELE SHARP MYSTERY SERIES
LEFT TO DIE (Book #1)
LEFT TO RUN (Book #2)
LEFT TO HIDE (Book #3)
THE AU PAIR SERIES
ALMOST GONE (Book#1)
ALMOST LOST (Book #2)
ALMOST DEAD (Book #3)
ZOE PRIME MYSTERY SERIES
FACE OF DEATH (Book#1)
FACE OF MURDER (Book #2)
FACE OF FEAR (Book #3)
FACE OF MADNESS (Book #4)
A JESSIE HUNT PSYCHOLOGICAL SUSPENSE SERIES
THE PERFECT WIFE (Book #1)
THE PERFECT BLOCK (Book #2)
THE PERFECT HOUSE (Book #3)
THE PERFECT SMILE (Book #4)
THE PERFECT LIE (Book #5)
THE PERFECT LOOK (Book #6)
THE PERFECT AFFAIR (Book #7)
THE PERFECT ALIBI (Book #8)
THE PERFECT NEIGHBOR (Book #9)
CHLOE FINE PSYCHOLOGICAL SUSPENSE SERIES
NEXT DOOR (Book #1)
A NEIGHBOR'S LIE (Book #2)
CUL DE SAC (Book #3)
SILENT NEIGHBOR (Book #4)
HOMECOMING (Book #5)
TINTED WINDOWS (Book #6)
KATE WISE MYSTERY SERIES
IF SHE KNEW (Book #1)
IF SHE SAW (Book #2)
IF SHE RAN (Book #3)
IF SHE HID (Book #4)
IF SHE FLED (Book #5)
IF SHE FEARED (Book #6)
IF SHE HEARD (Book #7)
THE MAKING OF RILEY PAIGE SERIES
WATCHING (Book #1)
WAITING (Book #2)
LURING (Book #3)
TAKING (Book #4)
STALKING (Book #5)
KILLING (Book #6)
RILEY PAIGE MYSTERY SERIES
ONCE GONE (Book #1)
ONCE TAKEN (Book #2)
ONCE CRAVED (Book #3)
ONCE LURED (Book #4)
ONCE HUNTED (Book #5)
ONCE PINED (Book #6)
ONCE FORSAKEN (Book #7)
ONCE COLD (Book #8)
ONCE STALKED (Book #9)
ONCE LOST (Book #10)
ONCE BURIED (Book #11)
ONCE BOUND (Book #12)
ONCE TRAPPED (Book #13)
ONCE DORMANT (Book #14)
ONCE SHUNNED (Book #15)
ONCE MISSED (Book #16)
ONCE CHOSEN (Book #17)
MACKENZIE WHITE MYSTERY SERIES
BEFORE HE KILLS (Book #1)
BEFORE HE SEES (Book #2)
BEFORE HE COVETS (Book #3)
BEFORE HE TAKES (Book #4)
BEFORE HE NEEDS (Book #5)
BEFORE HE FEELS (Book #6)
BEFORE HE SINS (Book #7)
BEFORE HE HUNTS (Book #8)
BEFORE HE PREYS (Book #9)
BEFORE HE LONGS (Book #10)
BEFORE HE LAPSES (Book #11)
BEFORE HE ENVIES (Book #12)
BEFORE HE STALKS (Book #13)
BEFORE HE HARMS (Book #14)
AVERY BLACK MYSTERY SERIES
CAUSE TO KILL (Book #1)
CAUSE TO RUN (Book #2)
CAUSE TO HIDE (Book #3)
CAUSE TO FEAR (Book #4)
CAUSE TO SAVE (Book #5)
CAUSE TO DREAD (Book #6)
KERI LOCKE MYSTERY SERIES
A TRACE OF DEATH (Book #1)
A TRACE OF MURDER (Book #2)
A TRACE OF VICE (Book #3)
A TRACE OF CRIME (Book #4)
A TRACE OF HOPE (Book #5)
CHAPTER ONE
Shots rang out, startling Jessie from her sleep.
Half-awake, she rolled out of bed, grabbed her gun off the side table, and scurried over to the bedroom door. The shots sounded like they had come from the living room. She glanced at the clock: 1:08 a.m.
She set aside how someone could have breached her apartment building's tight security measures to focus on the task at hand. There was a threat on the other side of that door. Not only was she in danger but so was Hannah, who slept in the extra bedroom on the other side of the living room.
Jessie took a long, slow, deep breath before opening the door and peering out. She saw a dim glow in the room before a second round of gunfire made her retrench behind the wall. Had the attacker seen her? She was just preparing to crawl into the living room when she heard a voice.
"You're surrounded, Johnny. Come out with your hands up," a stern male voice instructed.
Suddenly a foreboding musical score kicked in.
"You'll never take me alive!" shouted someone with a distinctly gangster-ish accent.
Jessie allowed herself to breathe normally for the first time in thirty seconds. Lowering her gun, she stood up and stepped into the living room, where she could see the television was on, airing some old black-and-white crime movie.
She grabbed the remote from the coffee table and turned off the TV. Her heart was still pounding as she made her away across the living room, dodging the clothes, shoes, and magazines on the floor, until she got to the open door of Hannah's bedroom.
She poked her head in, where she saw her seventeen-year-old half-sister, Hannah Dorsey, curled up asleep on the bed. The girl had kicked off the covers and was hugging herself as she shivered slightly.
Jessie tiptoed over, grabbed the comforter, and gently draped it back over Hannah, who was mumbling to herself unintelligibly. The criminal profiler stood over her, trying to discern any words. But after a few seconds, she decided it was fruitless and gave up.
She tiptoed back to the doorway, gave one glance back, and then shut the door. She sighed deeply. Despite her repeated pleas not to, this was the third time in the last week that Hannah had left the television on before going to bed. Luckily, it was the first time Jessie had been woken up by the sound of gunfire coming from it.
Part of her wanted to shake the girl awake and drag her out to turn the thing off herself. But, as she'd recently learned from the online parenting newsletter she now subscribed to, teenagers apparently needed lots of extra sleep for their growing minds and bodies. Besides, interrupting Hannah's slumber to prove a point would backfire on her tomorrow in an extra helping of sullenness.
As she crossed the living room to go back to bed, she wondered where the online newsletter was that talked about how almost-thirty-year-old female professionals also needed decent sleep every now and then. She was just smiling to herself when she tripped on a shoe Hannah had left in the middle of the room and stumbled to the floor, slamming her left knee on the hardwood.
She forced herself to stifle the curse word she wanted to yell. Instead she groaned silently as she pulled herself up and limped back to bed. With her knee aching, her heart still palpitating, and her mind racing, she resigned herself to another half-sleepless night, all courtesy of the teenager she'd agreed to let live with her.
I think I got better sleep when I was being hunted by a serial killer.
The gallows humor made her chuckle to herself but didn't make her any sleepier.
*
"I didn't do it," Hannah insisted angrily.
Jessie sat across the breakfast table from her, stunned. She couldn't believe the girl was denying it.
"Hannah, there are only two people living here. I went to bed before you did. When I said goodnight, you were watching TV. When I was woken up in the middle of the night, it was on. You don't have to work for the LAPD to know who's responsible for that."
Hannah stared at her, her green eyes full of conviction.
"Jessie, I don't want to be disrespectful. But you admitted that you've had trouble sleeping lately. And at your age, memory starts to falter a little. Is it possible that you're forgetting something you actually did, and are blaming it on me because you're buying into the stereotype of the lazy, forgetful teenager?"
Jessie stared back, dumbfounded at Hannah's boldness. It was a stunning move, to lie about something so obvious, for no discernible reason.
"You know I track serial killers for a living, right?" she reminded her. "I'm not exactly susceptible to gaslighting from you."
Hannah took the last bite of her toast and stood up, her sandy-blonde hair falling in her face as she stretched to her full, gangly height of five foot nine, only an inch shorter than Jessie.
"Don't we have to get to that therapist appointment this morning?" she asked, ignoring Jessie's comment completely. "I thought it was at nine. It's eight thirty-two right now."
She headed back to her bedroom to finish getting dressed, leaving her plate and empty cup on the table. Jessie fought the urge to call after her and tell her to toss the stuff in the dishwasher.
She reminded herself of the personal limitations she'd established when Hannah first came to live with her two months ago. She was not, and would not try to be, the girl's parent. Her job was to provide a safe environment for the half-sister she'd never known to recover after a series of traumatizing incidents. Her job was to help Hannah heal and reintegrate into a world that seemed fraught with dangers all around her. Her job was to be a source of support and security. Jessie knew all that instinctively and intellectually, and yet she couldn't help but wonder why the hell the kid couldn't put a frickin' dish away.
As she cleaned up, she told herself for the thousandth time that this was all normal, that Hannah was acting out as a way of asserting control over her own life, something she'd sorely lacked lately, that it wasn't personal and it wouldn't last forever.
She told herself all of these things. But deep down, she wasn't sure she believed any of them. Some part of her worried that there was something darker going on inside Hannah. And she feared that it might be irreversible.
CHAPTER TWO
Jessie was getting antsy.
She knew Hannah's session with Dr. Lemmon would end any second. Would the girl come out of the office crying, like she had on the last visit? Or stone-faced, like after the previous two?
If anyone could reach Hannah, Jessie had to believe it was Dr. Janice Lemmon. Despite her unassuming look, the woman was not to be trifled with. Her small frame, tight blonde perm, and thick glasses made the sixty-something behavioral therapist look more like someone's grandma than one of the most well-regarded experts on aberrant behavior on the West Coast. But underneath that ordinary facade was a woman so highly respected that she still occasionally consulted for the LAPD, the FBI, and other organizations that she never spoke of. She also happened to be Jessie's therapist.
At first, Jessie was concerned that having her treat Hannah as well might be a conflict of interest. But after some discussion, they agreed that there were only a few doctors who were qualified to treat a girl who'd been through Hannah's experiences. And since Dr. Lemmon was already intimately familiar with some of Hannah's family history, she was a logical choice.
After all, it was Dr. Lemmon who had helped Jessie deal with the reality that her father was the notorious serial killer Xander Thurman. It was Dr. Lemmon who talked her through the nightmares and anxiety she suffered as a result of watching her father kill her mother when she was six years old. It was Dr. Lemmon who got her to open up about being left alone by him to die in a snowy cabin, trapped for three days next to the rotting corpse of the woman she had called mommy. It was Dr. Lemmon who helped give her the confidence that she could stand up to her father when he reentered her life twenty-three years later, bent on either converting her into a murderer who would join him or killing her if she wouldn't.
She was the only credible choice of therapists to work with her half-sister, who shared the very same father and equally brutal nightmares. Only a few months ago, Thurman had kidnapped Hannah and her adoptive parents and made the girl watch as he slaughtered them. He'd almost killed Jessie in front of her too. Only their collective quick thinking and grit had turned the tables and left him dead.
But even after that, Hannah's trauma didn't end. Only months after the death of her adoptive parents, an entirely different serial killer named Bolton Crutchfield, an acolyte of her father with a fixation on Jessie, had killed her foster parents in front of her and abducted her. He held her in an isolated basement for a week, trying to indoctrinate her, to mold her into a killer like Thurman and himself.
She survived that horror as well, rescued by Jessie and a clever double-cross of her own. Bolton Crutchfield had been gunned down. And though he was no longer a physical threat, Jessie wasn't as confident that he hadn't wormed his way into Hannah's head, corrupting her with his sick faith, defined by nihilism and blood.
Jessie stood up, in part to stretch but also because she could feel herself sinking into mental quicksand. She looked at herself in the waiting room mirror. She had to admit that, despite spending the last two months as the unexpected guardian of a troubled teenager, she was still presentable.
Her green eyes were bright and clear. Her shoulder-length brown hair was clean, conditioned, and loose, unburdened by her standard work ponytail. A long stretch of not fearing she was being hunted by a serial killer had allowed her to resume a semi-normal workout routine, giving her five-foot-ten-inch frame a strength and solidity it had lost for a while.
Most impressive of all, none of her recent cases had involved shootouts, knife attacks, or anything approaching personal injury. As a result, she hadn't added any new scars to her massive collection, which included a puncture wound in the abdomen, angry lines along both arms and legs, and a long, pinkish moon-shaped scar that ran five inches horizontally along her collarbone from the base of her neck to her right shoulder.
She touched that one unconsciously, wondering if the time might soon be approaching when someone would see it, along with all the others. She could sense that she and Ryan were getting close to the point where they would be able to study each other's physical imperfections up close.
Detective Ryan Hernandez was, in addition to being a colleague she worked cases with regularly, her boyfriend. It felt weird to use the term but there was no way around it. They'd been going out semi-regularly for almost as long as Hannah had been living with her. And though they hadn't taken that final physical step, both of them knew it was close. The anticipation and awkwardness made for an interesting work environment.
Jessie was jolted out of her thoughts by the opening door. Out stepped Hannah, looking neither upset nor closed off. She looked oddly…normal, which, considering everything she'd been through, seemed odd in and of itself.
Dr. Lemmon followed her out and caught Jessie's eye.
"Hannah," she said. "I want to talk to Jessie for a few minutes. Do you mind waiting here briefly?"
"Not at all," Hannah replied, sitting down. "You two come on out when you're done deciding just how crazy I am. I'll just be alerting the state to your massive HIPAA violations."
"Sounds good," Dr. Lemmon said warmly, not taking the bait. "Come on in, Jessie."
Jessie settled into the same loveseat she used for her own sessions and Dr. Lemmon sat down in the chair across from her.
"I want to keep this brief," Dr. Lemmon said. "Despite her sarcasm, I don't think it helps for Hannah to worry that I'm sharing details of what she says with you, even though I assured her I wouldn't."
"Wouldn't or couldn't?" Jessie pressed.
"She's still under eighteen so technically, as her guardian, you could insist. But I think that would undermine the trust I'm trying to develop with her. It's taken a while to get her to open up in any real way. I don't want to put that at risk."
"Understood," Jessie said. "So why am I in here at all?"
"Because I'm worried. Without getting into specifics, I'll just say that apart from one session where she displayed a bit of emotion at what she's been through, Hannah's been largely… unruffled. In retrospect, after having gotten to know her, I suspect that single display of emotion may have been for my benefit. Hannah seems to have disassociated herself from the events that transpired, as if she was an observer of them, rather than a participant."
"That doesn't seem surprising," Jessie said. "In fact, it feels uncomfortably familiar to me."
"As well it should," Dr. Lemmon agreed. "You went through a period like that yourself. It's a fairly common way for the brain to make sense of personal trauma. Compartmentalizing or disconnecting from traumatic events isn't unusual. What worries me is that Hannah doesn't seem to be doing that as a way to protect herself from the pain of what happened to her. She seems to have simply erased the pain from her system, almost like a hard drive that's been wiped. It's as if she doesn't view what she suffered through as suffering so much as simply things that happened. She's narcotized herself from viewing them as things that have anything to do with herself or her family."
"And I'm guessing that's not super healthy?" Jessie mulled as she shifted nervously in her seat.
"I'm loath to put a judgment on it," Dr. Lemmon said in her usual measured style. "It seems to be working for her. My concern is where it can lead. People who aren't able to tap into their own emotional pain occasionally escalate to a point where they can't recognize anyone else's pain, emotional or physical. Their ability to feel empathy disintegrates. That can often lead to socially unacceptable behavior."
"What you're describing sounds like sociopathy," Jessie pointed out.
"Yes," Dr. Lemmon agreed. "Sociopaths do exhibit some of those hallmarks. I wouldn't formally diagnose Hannah as such based on our limited time together. Much of this could simply be attributed to deep-seated PTSD. All the same, have you noticed any behavior that might dovetail with what I've described?"
Jessie thought about the last few months, starting with the inexplicable, pointless lie about the television this morning. She recalled how Hannah had complained when Jessie insisted on taking a sick stray kitten they'd found hiding under an alley dumpster to a vet. She remembered how the girl would go silent for hours, no matter what Jessie did to draw her out. She thought about the time she took Hannah to the gym and how her half-sister had started punching the heavy bag without any gloves, pummeling the thing until her hands were raw and bleeding.
All those behaviors seemed to match Dr. Lemmon's description. But they could all just as easily be interpreted as a young woman working out her inner pain. None of it meant she was a budding sociopath. She didn't want to get anywhere near that label, not even with Dr. Lemmon.
"No," she lied.
The therapist looked at her, obviously unconvinced. But she didn't press, moving on to another priority.
"What about school?" she asked.
"She started up last week. I placed her in that therapeutic high school you recommended."
"Yes, she and I discussed it briefly," Dr. Lemmon acknowledged. "She didn't sound overly impressed. Is that your sense as well?"
"I believe the way she put it was 'how long do I have to hang out with these drug addicts and suicides-in-waiting before I can go back to a real school?'"
Lemmon nodded, clearly not surprised.
"I see," she said. "She was slightly less forthright with me. I understand her frustration. But I think we need to keep her in a secure, highly supervised environment for at least a month before we consider transitioning her back into a traditional high school."
"I get that. But I know she's frustrated. She was supposed to graduate this year. But with all the time she's missed, even at a traditional high school, she's going to have to go to summer school. She isn't psyched to finish up with, as she called them, 'the burnouts and halfwits.'"
"One step at a time," Dr. Lemmon said, unflustered. "Let's move on. How are you doing?"
Jessie laughed despite herself. Where to begin? Before she could, Dr. Lemmon continued.
"We obviously don't have time for a full session right now. But how are you managing? You're suddenly responsible for a minor, you're navigating a new relationship with a co-worker, your job requires you to get in the heads of brutal murderers, and you're dealing with the emotional fallout of ending the lives of two serial killers, one of whom was your father. That's a lot to juggle."
Jessie forced a smile.
"When you put it like that, it does sound like a lot."
Dr. Lemmon didn't smile back.
"I'm serious, Jessie. You need to stay aware of your own mental health. This isn't just a dangerous time for Hannah. The risk of you backsliding is significant as well. Don't be cavalier about that."
Jessie dropped the smile but kept the stiff upper lip.
"I'm aware of the risks, Doc. And I'm doing the best I can to take care of myself. But it's not like I can take a spa day. The world keeps coming at me. And if I stop moving, I'm going to get run over."
"I'm not sure that's true, Jessie," Dr. Lemmon said softly. "Sometimes if you stop moving, the world circles back around and you can hop back on. You are a person of value but don't be arrogant. You're not so indispensable in this world that you can't hit pause every now and then."
Jessie nodded aggressively, sarcastically.
"Noted," she said, pretending to take notes. "Don't be arrogant. Not indispensable."
Dr. Lemmon pursed her lips, coming as close to annoyed as she was likely to ever reveal. Jessie tried to push past it.
"How's Garland doing?" she asked teasingly.
"I'm sorry?" Dr. Lemmon said.
"You know, Garland Moses, profiling consultant for the LAPD, helped me find and rescue Hannah, older, scruffy-looking in a charming, devil-may-care sort of way."
"I'm familiar with Mr. Moses, Jessie. I'm just not sure why you're asking me about him."
"No reason," Jessie said, sensing she'd hit a nerve. "He just mentioned you a while back and something about his tone gave me the impression that you two were chummy. So I was wondering how he was doing?"
"I think that will complete our time today," Dr. Lemmon said brusquely.
"Wow," Jessie said, smiling for real now. "You really shut that down fast, Doc."
Dr. Lemmon stood up and motioned for them to head to the exit. Jessie decided to ease up. As they reached the door, she turned back to the therapist and asked the question that had been eating at her for the last few minutes.
"Seriously, Doc, if Hannah is heading down a road where she has trouble feeling empathy for other people, is there any way to reverse that?"
Dr. Lemmon paused and looked her squarely in the eye.
"Jessie, I've spent thirty-five years of my life trying to answer questions like that. The best answer I can give you is: I hope so."
Издательство:
Lukeman Literary Management Ltd